The Rag: Austin Underground Press 1966-1977
A three-part documentary featuring interviews and photography from members of The Rag collective. Rag staffers published an influential Underground Press newspaper in Austin, Texas from 1966-1977. Their activism and writings propelled the local anti-war, pro-Civil Rights, Women's Liberation, and countercultural movements of the sixties and seventies. Individuals who participated in producing and distributing The Rag revolutionized Austin politics and local media. Many have continued to lead lives committed to social progress and radical thought.
Part 1: The Rag
Part 2: A Miracle of Functioning Anarchy
Part 3: A Community of our Own
As the movement grew, Ragstaffers turned to creating their own community: their own newspaper, their own coops, their own music, their own art. In the third documentary, participants discuss the support of labor struggles, the involvement in racial justice struggles, the support of the growing anti-nuclear movement, and the slow involvement in electoral politics.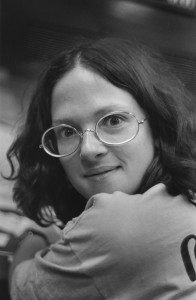 PHIT crowdfunded the final installment of the Rag documentary through the generosity of Rag supporters past and present. Donations supported graphics, music rights, photographic rights, and editing. We are proud that PHIT was able to complete this remarkable story of the longest lived, all-volunteer, collectively run underground newspaper in the US.
Thank you to our community for helping us capture this quintessential history of the Austin counter culture and protest movements.
For a look inside The Rag, purchase New Journalism Project's collection of The Rag's most insightful, incisive, and inventive works.