People's History in Texas presents our Gallery of Stars, featuring some of the incredible individuals that have made invaluable contributions to Texas history.
Susan Auler
"He (Hightower) was wonderful. That was the first time any state agency had given agriculture any attention, so it was incredible. I do believe we did some trips to either New York or Philadelphia. I need to sit with Bruce (Auden) and Robert (del Grande) and lean on their memories, go back and look at some photographs. He stirred up a lot of attention over Texas agriculture, Texas wine."
Susan Auler is co-founder of Fall Creek Vineyards, which brought home one of the first Gold Medals for a Texas wine at a California competition. Susan and husband Ed realized that they needed to diversify out of cattle and planted some of the first vinifera grapes. Susan created the Texas Hill Country Wine and Food Festival, to turn the spotlight on Texas. She invited local vintners to offer tastings of their Texas wines paired with dishes from well-known Texas chefs. The festival also had a food fair, featuring different TDA (Texas Department of Agriculture) designated food producers.
---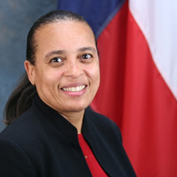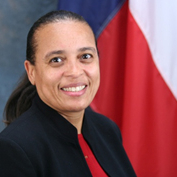 Jennifer Bailey
"No matter how the brand changed, Taste of Texas products still today, international, national, and local markets always sell. Opening markets for products, giving opportunities for small producers to market their product and gain visibility in the market so they can grow, and have a homegrown product that is recognizable in the market is the seed that was planted by the Taste of Texas program that still resonates in the market today. The symbol may have changed, but the message is still the same."
Jennifer Bailey first and only job has been with the Texas Department of Agriculture. She started as an ag business development specialist under Jim Hightower and retired as district director for the Houston office. When she started, there was no easily accessible internet. She helped assemble the information for the pick-your-own Christmas tree directory, the blueberry pick-your-own directory and the farmers market directory. The directories were designed to tell the average consumer, here are some places that you can venture out and do things on the weekend and support your local Texas business.
---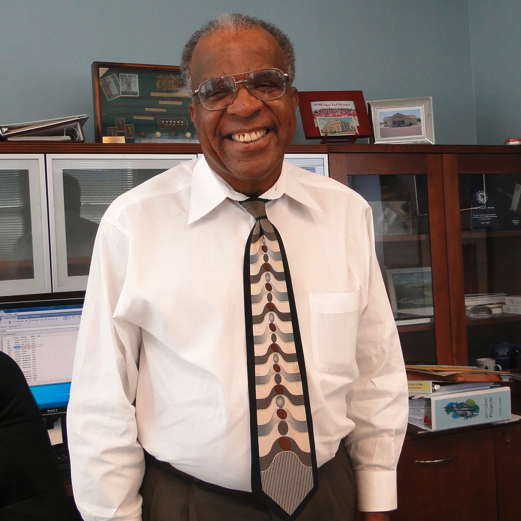 Sam Biscoe
"But we adopted them (the pesticide regulations). Well, the big producers sued us. But the lawsuit was here in Austin. So we won that lawsuit. And for a short time, you know, some of the farmers had come around and farmworkers became accustomed to being protected in the fields. The other thing is that, the most frightening part of all of this, was that on occasion, the aerial applicators would apply pesticides when farmworkers were in the field. How dangerous can you get? So we outlawed it."
Sam Biscoe worked as a civil rights lawyer, successfully suing the State of Texas to improve prisons and the Austin school board to desegregate their schools. He was recruited by Jim Hightower to serve as General Counsel to the Texas Department of Agriculture, negotiating with farmworkers and producers to develop enforceable pesticide regulations. Sam also had a hand in the landmark organic standards, enforcement of weights and measures, and groundbreaking trade agreements with Israel and several Mexican states. He was subsequently elected the first black urban county judge in Texas.
---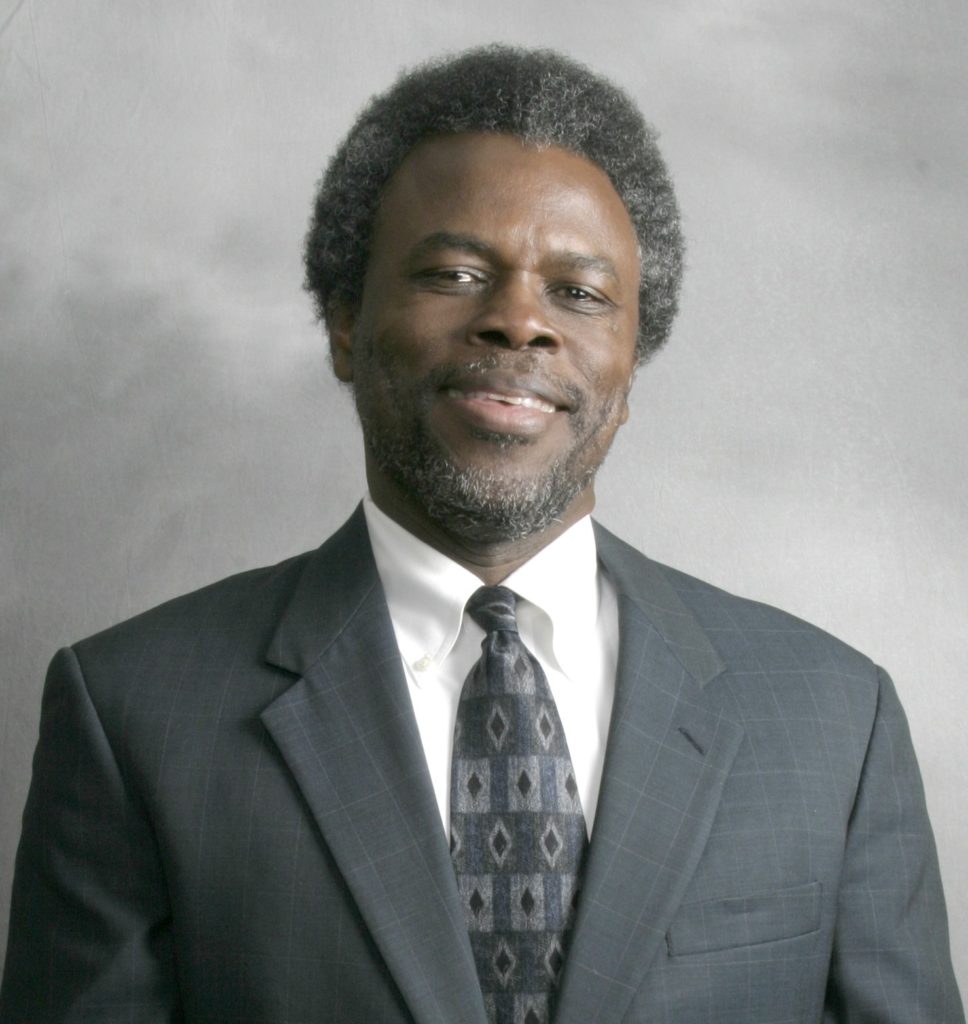 Martin Burrell
"His (Jim Hightower's) initiatives about working with small and minority businesses. That was one of the things that I learned from him, and I was able to use that. I've been using that, essentially built a career around strengthening the environment with women and minority business because his initiative was whenever we spend money, look for opportunities to do business with small and minority firms. To this day, that's what I do…Those two initiatives came directly from the leadership that he created with this emphasis on small minority business…The first contract that went to a minority firm to run the State Fair for two years went to two African American women because he insisted on inclusion of these small businesses. That's what I remember most."
Martin Burrell joined the Texas Department of Agriculture as the Dallas District Director. He supervised the regulatory and marketing staff working out of the Dallas office, and was responsible for weights and measures enforcement , ensuring that consumers received accurate measures of items such as gasoline at the pump, food on scales in grocery stores, grain in elevators, and egg size and quality. Martin also was responsible for implementing Hightower's policy that everybody should be a part of spending the state's money, through inclusion and diversity initiatives for minority, women and small business owners.
---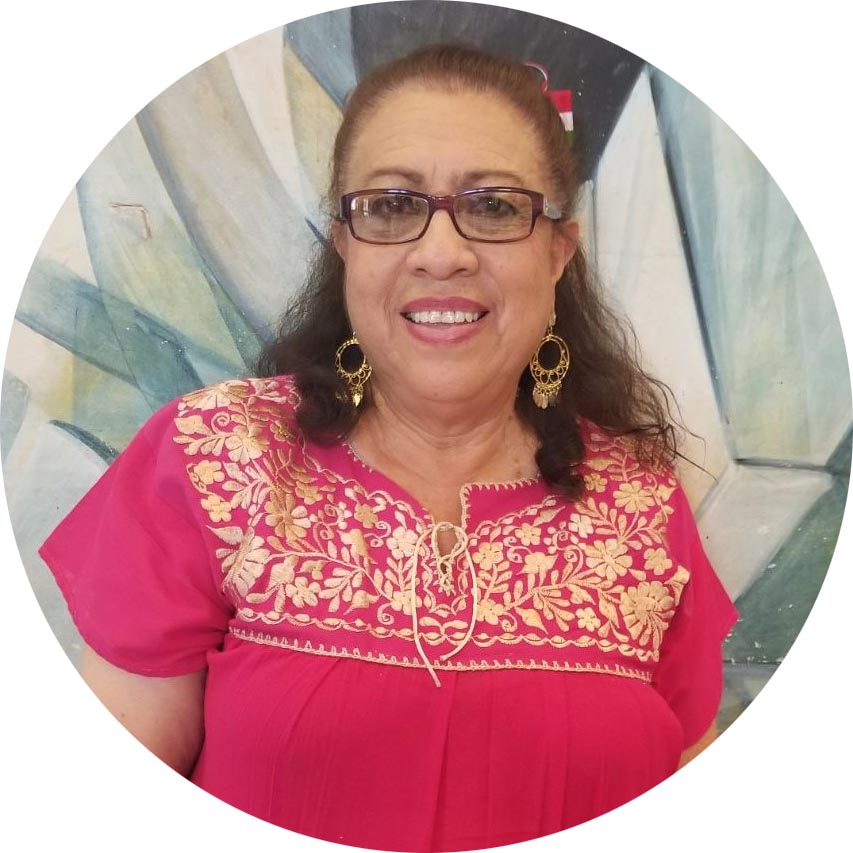 Juanita Cox
"(W)ith Hightower, we were very proud, we were able to get even stronger pesticide regulations than what California had at that time….It was the combination of having people in office that cared about the people that harvest the food for this world. It was the power that the union had built in farm workers that said we want you to eat, we'll get you your vegetables and fruits to the store but we're not willing to die for it and therefore we're going to stand up for our rights and say, we feed you, but you need to not kill us with pesticides."
Juanita was director of the Texas chapter of the United Farmworkers Union. She and her fellow union organizers took the crop sheets that the Texas Department of Agriculture prepared to the fields and gave them to the farm workers to tell them that if they were exposed to these pesticides that the farmer was using, if they felt dizzy or had some symptoms of being exposed to pesticide, then they should take it to the doctors. The crop sheets let the doctors know what the worker might have been exposed to and how to treat it.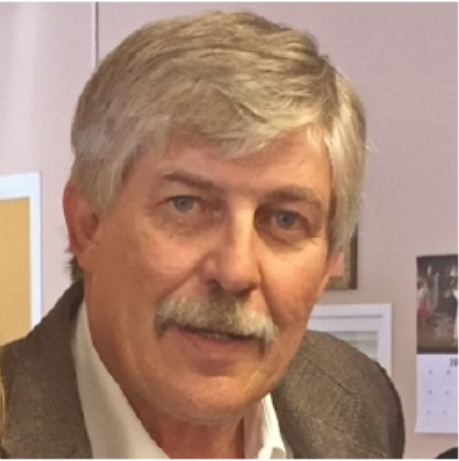 David Currie
"In the agricultural world, what we're doing with these farmers markets, in the GDP of the agriculture of Texas it's not huge, but to the individuals that come here and sell these products, it may be why they get to keep living in this community. The other young lady that came after me, Bernadette (Pfieffer), the African American woman. That stretched me. I told John, "You're hiring an African American woman to go work with farmers?" He said, "They need to be stretched, they need to be challenged." You gotta at least be able to relate to them. But she did a good job. And that's where he helped me grow. John would stretch me. I was good pretty good for a high school graduation class of five, to have gotten that far."
David Currie was recruited by John Vlcek to organize farmers markets and later became special assistant to the director of marketing. John asked him to start six to eight farmers markets a year. He started 50 in three years. David also became the department's sheep and goat specialist. He went on to serve as the executive director of Texas Baptists Committed for 22 years. David is now a homebuilder and rancher in the San Angelo area.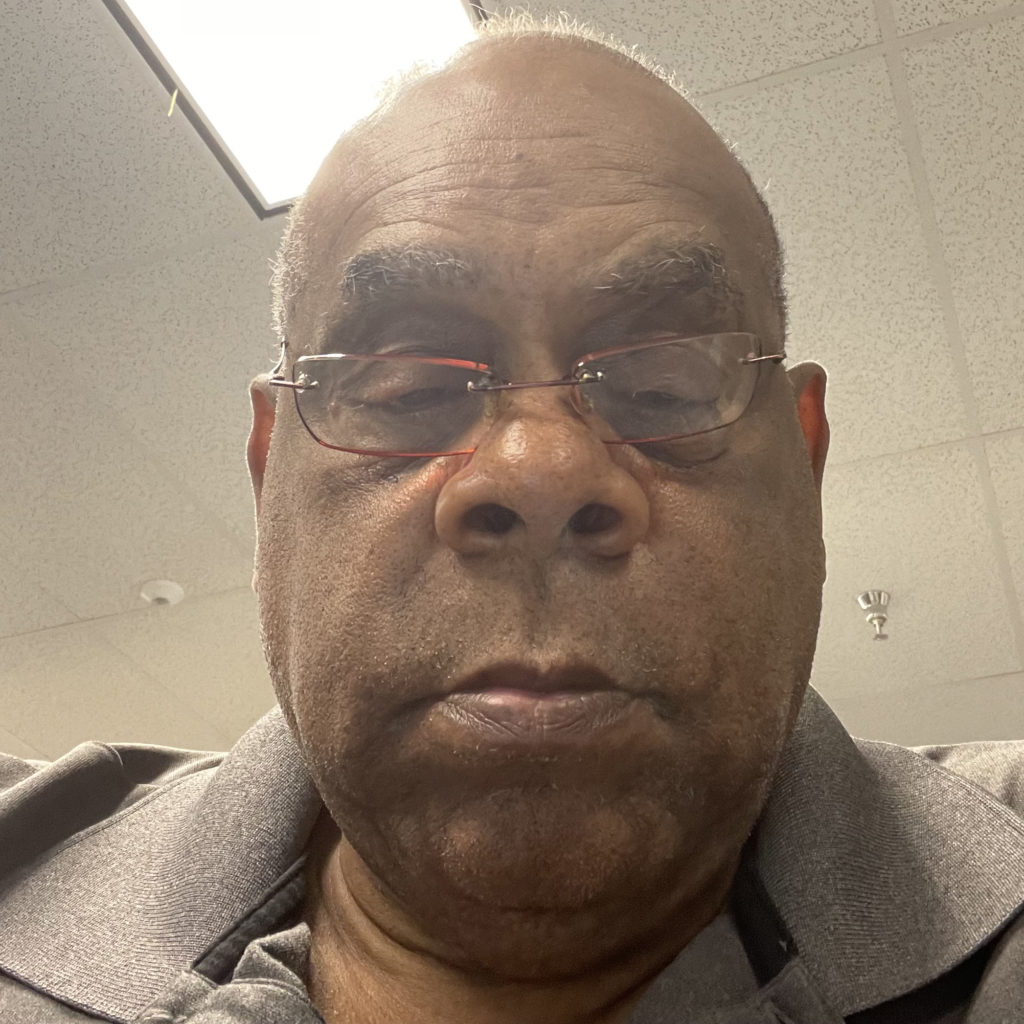 David Davis
"I always thought the state government was there to protect the people. Big business has their own protection, but nobody was protecting people. That's why we looked at consumer services as one of the things that we should do. I don't know what they're doing now, because we would certify under consumer services that the scales in the store when you buy your meat, you buy your products, are working properly, and you will not be ripped off…. To me, I always thought that somebody needs to be out there looking out for the small person."
David Davis was the first black division director at the Texas Department of Agriculture. He oversaw the training of pesticide applicators, including aerial applicators. As pest management director, Davis administered the required applicator training program, which had previously not been required for licensure. Davis also managed the rapidly growing export inspection program, ensuring that Texas agricultural products met foreign standards.
---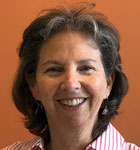 Nancy Epstein
"(W)we were the first state exchange with Israel. At the time that I left, there were 21 states that had their own memoranda of agreement with Israel. They weren't all agriculture, some were commerce, some were technology. But we were the first that created a whole movement… There was funding from the Meadows Foundation to begin a demonstration farm in Laredo on the campus of what was then Laredo Junior College. .. We were trying to focus on the flowers for where there was a real market niche for Texas: the flowers that had a very short shelf life. …We were focused on irises and gladioli. Irises, as I recall, had a two- or three-day shelf life. Where was it that it was so important that they'd be grown close to market. …On that small acreage, you could grow high value crops using sustainability, because we also brought drip irrigation to Texas and modeled it in Laredo."
Nancy Epstein was Director of Special Projects under Hightower. She managed the Texas-Israel Exchange Program, which was designed to demonstrate that Israel, which was on the same latitude as Texas, with a semi-arid and arid environment, was overcoming some of the issues Texas family farmers faced. It's a very heavily agricultural state, where people work on very small plots of land, and they market together, and they're making a living. The goal was to figure out how Texas could bring some of those methods, including drip irrigation and specialty crops, to help our family farmers stay on the farm, and earn a living and be ecological, sustainable and environmentally sound.
---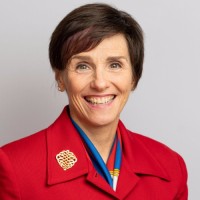 Kate Fitzgerald
"(M)y mandate from Hightower…was: "Do something with existing resources within TDA to help create new markets for farmers and at the same time address hunger." …In the same way that agriculture was becoming concentrated, the grocery store industry was becoming concentrated…The effect it had was the creation of what's now known as the food desert. (Hightower) saw it as a market failure that could be addressed through coordination. The first thing we did was work with Paula (de la Fuente) and the farmers markets to develop farmers markets in urban areas. Third Ward in Houston. We went and looked at cities and essentially tried to lure farmers to come into inner city areas, and also create markets in rural communities, which were losing their grocery stores with Walmart's push into rural areas. That was the basic idea. First of all, get farmers markets into these areas that had lost access to affordable, nutritious food. The next one was getting farmers markets authorized to accept food stamps."
Kate Fitzgerald started as an intern at the Texas Department of Agriculture researching hunger in Texas. The mid-80s was the time that Kohlberg Kravis Roberts and other big hedge funds were doing leveraged buyouts of the grocery store industry. Large investment or hedge fund companies came in, bought out locally- or regionally-owned family grocery companies, closed their lower net profit locations, which tended to be inner city and communities of color. They would close those locations, pay off debt, invest and build grocery stores in lower cost, higher revenue suburban communities. The Texas Department of Agriculture applied for a grant for a pilot project to organize farmers markets in the parking lots of the WIC (Women Infants and Children) clinics and accept coupons for fresh fruit and vegetables. The pilot program became the national WIC Farmers Market nutrition program and today has an annual appropriation of approximately $17 million dollars a year. In additiona, the seniors program receives around $21 million dollars a year.
---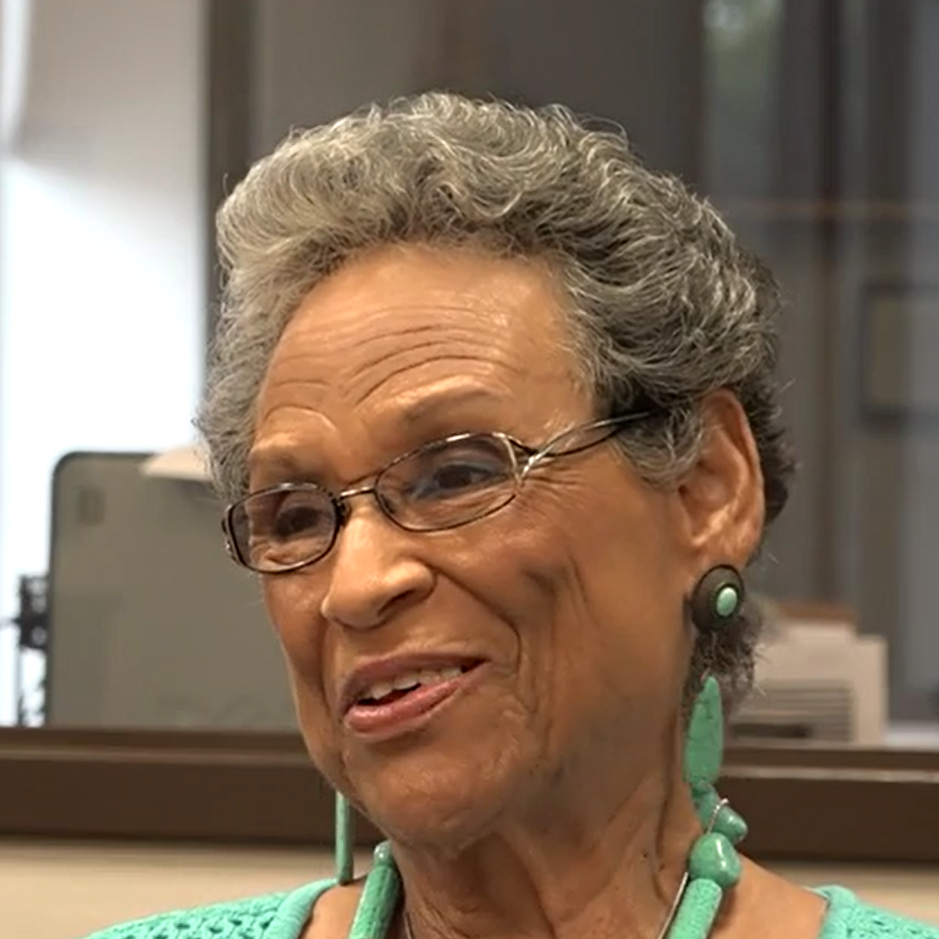 Barbara Lange
"If you remember one thing, it's the educational part (of the Black Farmer Conferences). We talked about taxes. We talked about tax credit. We talked about funding, we talked about developing….That's where Gus (Townes of the Texas Department of Agriculture) and the rest of the high-tech people came in. They knew where to go find specialists. There's so many different entities, you got to know something about. If you don't know where to go find a specialist, you're up a creek without a paddle."
Barbara Lange has been a member of the Landowners Association of Texas since the early 1980's. She worked with the Texas Department of Agriculture to organize their annual Black Farmer Conferences, which continue today with support from the U.S. of Agriculture.
Paul Lewis
"When I got there, everybody but Jerry Avaya was white. It wasn't like we said we want people of color. We said we want people with experience, and language ability, and cultural experience from these areas that we're trying to do exports to. That's what drove it. It wasn't like we had a quota or anything."
Paul Lewis, as Director of International Marketing, reported to John Vlcek. He expanded the department's already successful livestock export to incorporate the new Taste of Texas program. His staff recruited Texas companies to come with them to international food shows and either supply products or actually come themselves. If the companies made contacts, Paul's staff would assist them meeting the requirements of international buyers and finding financing to fund their growing sales.
---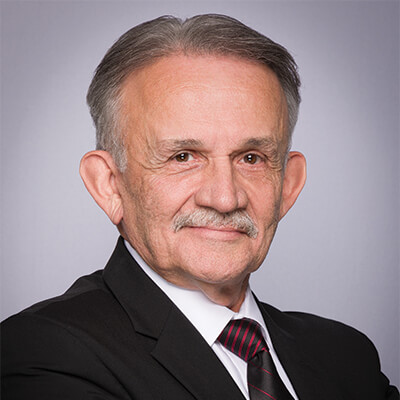 Mack Martinez
"I think Hightower has pushed and has made some headway, it's an 'us' issue. Until we've all crossed that line, until we're all equal, ain't none of us equal. I think that came across, and that's why he was respected by African American leaders and by Hispanic leaders. It wasn't an accident that John Vlcek also happened to be gay. That was a big plus because he helped reach out to that community. He brought everybody to the table."
Mack Martinez worked as a statewide organizer in Hightower's first campaign for Ag Commissioner. After the election, he served as Special Projects Coordinator. In part due to Mack's work, Hightower's campaign recruited the farmworkers in south Texas in the 1982 race. They had never been included in an agriculture commissioner race. No one had ever gone to speak to them, no one cared. They were just this outside group, and Hightower's staff were the first ones that reached out to them and started working with them and finding out what their issues were. They were at the table, they were a part of the inner circle. Click here for a short video of Mack's reminisces of some of those struggles.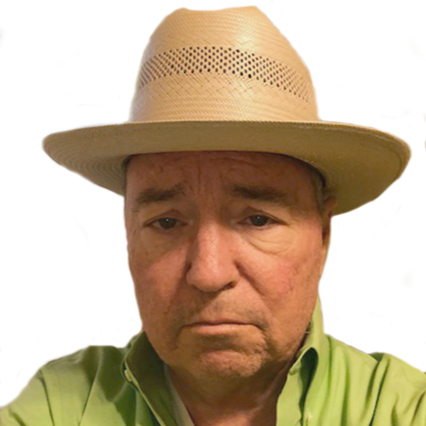 Pete McRae
"In 1985 is when the entire ag industry, business leaders decided to come after Hightower and attempt to defund the agency in various components. Those guys hated (John) Vlcek and hated the marketing program. They just thought we were nuts and that Hightower was nuts by focusing on small farmers, which of course was exactly what Farmers Union wanted. Vlcek was gay. These guys just could not stand Vlcek, that was the big issue in my memory, they came after his marketing program. They came after all types of regulatory programs to attempt to defund through the legislative process, but they really wanted Vlcek gone…Alex Moreno was a state representative and lawyer from Hidalgo County. I was talking to him one time about trying to bring people to the table and negotiate some of these farm worker protection issues. He was a leader on our behalf on farmworkers' behalf and Hightower's behalf. He just looked at me with those glinty eyes and he said, "Pete, sometimes to solve a problem, you've got to make an even bigger problem." Which was his way of saying, I'm gonna throw a metaphorical grenade right in the middle of those Farm Bureau guys and, as I recall, he did a number of times."
Pete McRae was a lobbyist for Texas Farmers Union when Hightower recruited him to join the Department of Agriculture. Texas Farmers Union represented small family farmers and supported many of Hightower's initiatives, including pesticide regulations. Practically speaking, most Farmers Union members weren't big enough to have farm workers. In traditional row crops you don't really need that type of labor. You'll usually have one or two or three guys that assist in planting and harvesting, but in most row crops, the commodity programs support, you don't need that type of labor. It's really fruit and vegetable production, planting and picking, where you need farmworkers. So the Farmers Union board agreed in principle to the pesticide regulations, because it didn't really gore their ox. Once a traditional ag group like Farmers Union was supportive, it gave Hightower something to promote, to brag about. Pete is president of Prevailing Trends, Inc., which specializes in City, County, RMA, and Transit Authority Issues across the State of Texas.
Demetrius McDaniel
"I put together the Black Farmer Conference. That was my doing, that was my first big assignment that Hightower gave me…. Hightower says "I want the title to be Improving the Future of Texas Black Farmers." He said we don't want to rehash the past, we want to talk about how we have helped Black farmers to maintain land, and to give them an opportunity to produce their crops and sell their crops in a more profitable market, as opposed to having to just do truck stands or farmers markets. We want them to be in the whole of agriculture. He was pretty insistent, he said just make it happen."
Demetrius McDaniel served as a travel aide for Jim Hightower on his first campaign for Commissioner of Agriculture. After the election, he was tasked with organizing the Black Farmer Conferences and running interference at the state legislature. Demetrius had to overcome a great deal of skepticism among black farmers about how much a state agency could do. He recruited speakers such as Mickey Leland and "Mean" Joe Green of the Pittsburgh Steelers to attract farmers" to the first conference, to ensure turnout. Demetrius is now ranked as one of the Top Ten Lobbyists in the Texas Capitol and raises buffalo on his ranch.
---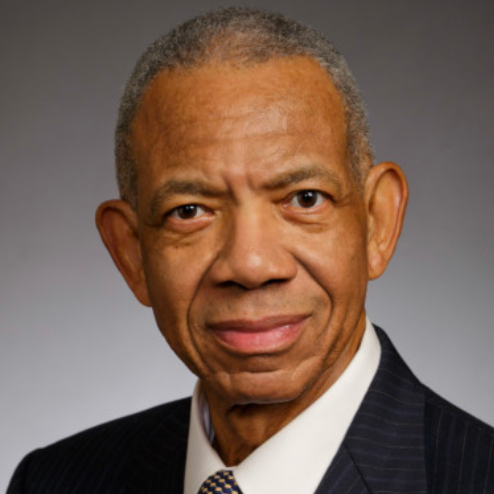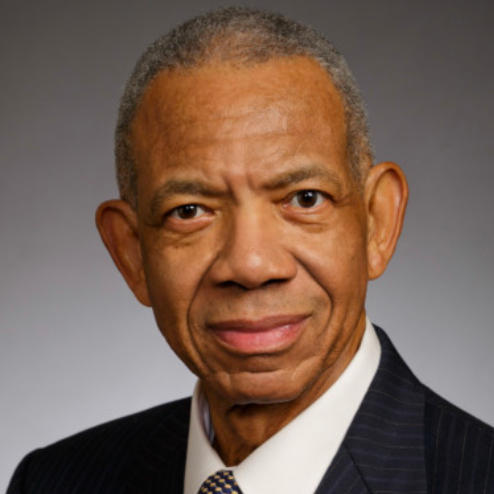 Alfred L. Parks
"We had a guy that came in from the Dallas area. He had no farming background, but he had married into a family that's local here… "My family has land not far from Prairie View, and we want to get into watermelons." He created a supply chain. What he had done was go out and develop some markets with Luby's. He signed an agreement with Luby's and a couple of stores, and Luby's said they would buy all you can produce. We helped them form a co-op. We helped them get a storage building, and that lasted for a while. That's been an ongoing process."
Dr. Al Parks worked with the Texas Department of Agriculture to organize the Hempstead Watermelon Coop, one of the early successes in opening up markets to small farmers through coops. He was a speaker at the Black Farmer Conferences, focusing on how to make the land profitable, understanding the value of the property, and why they should hang on to it. He also highlighted the problems if black farmers died without a will. The land became "heir" property, and thus very difficult to get all the heirs to agree. The Texas A&M University System (TAMUS) Board of Regents recently named Dr. Al Parks, professor at Prairie View A&M University (PVAMU) as a recipient of the Regents Professor Award. Parks was named a 2021 Fellow by the Agricultural & Applied Economics Association — the organization's most prestigious honor.
---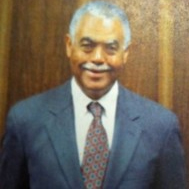 Freddie Richards
"Initially, the (Texas Agricultural Finance Authority) program funded people who wanted to take ag from production to processing and marketing, from the commodity production side to the processing side. Then we tried to help people who wanted to fund specialty projects that included viticulture, bees and deer and Christmas trees which were also considered to be agricultural diversification. Not 100 percent from corn, cattle and cotton. The program even funded some projects that involved flowers and wine production."
Dr. Fred Richards was recruited to be one of the initial members of the Texas Agricultural Finance Authority, which the Texas Department of Agriculture passed in 1987 to provide financial assistance for the expansion, development and diversification of production, processing, marketing and exporting of Texas agricultural products. & Applied Economics Association — the organization's most prestigious honor.
---
Brigid Shea
"The (Clean Water Action) canvass had a unique ability to literally be this foot soldier army that could go out door-to-door and reach people who may not show up elsewhere, but who really agreed with the idea of better protections for the environment, and eliminating excessive use of pesticides that were poisoning people, and making opportunities for organic farmers to sell their produce. Hightower was the genesis of that. I saw that flourish under him. I've been really struck that he doesn't get credit for it, and that there are genuine efforts to erase him from history."
Brigid Shea came to Texas as the program director for Clean Water Action, where she helped create the programs and the policy initiatives for the organization, including support for the Texas Department of Agriculture's programs such as organic certification, farmers markets and increased pesticide regulation. Brigid took a leave of absence to work on Hightower's unsuccessful re-election bid, and then went on to become an Austin City Councilmember and Travis County commissioner.
---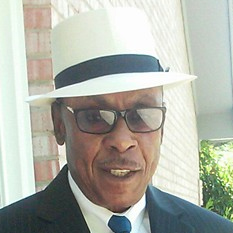 Gus Townes
"A lot of these towns were drying up. They didn't have anything in them, not even a farmers market. So our strategy was to try to revive rural towns using farmers markets…The first one I had Leroy [Biggers] put together. When we got there, that farmers market only sold roses. That's a big rose-growing area up around Tyler. So that farmers market dealt mostly with roses. So I asked Leroy, what can we do to bring farmers' products in here? You got farmers up there, not growing enough product to go to the wholesale, but too much for retail. It seemed to me like we could get some of these guys in; they could even sell some of the high- volume stuff after a while. But he started working on it. I guess after about six months he had about 30 farmers who said they will be willing to bring their products together. So we opened the next year, the Tyler Farmers Market. We sold more than just roses. We had, I guess, about eight or 10 different varieties of roses. It went from, 'Can we get people to come to the farmers market?' to just crowds of people coming into the market."
Gus Townes was working for the Federation of Southern Coops when he was recruited to lead the direct marketing efforts at the Texas Department of Agriculture. He brought his expertise in creating farmer cooperatives, building farmers markets, diversifying crops and connecting producers with wholesale buyers for large chain grocery stores, where they could get a higher price than they could at a roadside stand. He helped organize the first large scale black farmer cooperative, the Hempstead Watermelon Growers, to sell directly to Kroger Foods.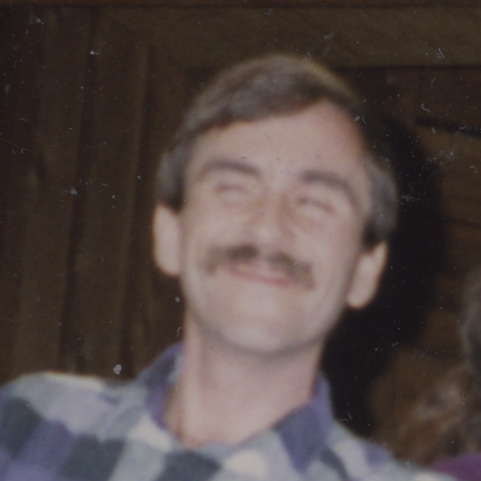 John Vlceck
John Vlcek was recruited to run the direct marketing program. He and his staff successfully opened 125 new farmers markets, promoted farmer cooperatives such as the Hempstead Watermelon Coop, and connected small farmers upscale restaurants. John went on to become Assistant Commissioner of Agriculture and was instrumental in the adoption of statewide and then national organic standards.
The promotion to Assistant Commissioner enraged Texas agribusiness leaders, in part because John Vlcek was gay. He was committed to building a diversified leadership team, despite the misgivings of some of his staff. As David Currie, former farmers market organizer, tells it, "The young lady that came after me, Bernadette (Pfieffer), was African American. That stretched me. I told John, 'You're hiring an African American woman to go work with farmers?' He said, 'They need to be stretched, they need to be challenged.' I thought, 'You gotta at least be able to relate to them.' But
---
Sarah Vogel
"It made such a difference to me to have Jim Hightower and Jim Nichols (Minnesota Secretary of Agriculture) out front, articulating these issues so beautifully and showing their vision was possible and starting these different programs. In North Dakota, my campaign, I had a long list of campaign commitments, things that I was going to do if elected. I nicked quite a few ideas from those two. I had some of my own and some were legacies from my grandfather and my father, the Nonpartisan League and Farm Holiday Association. But it was really helpful to me to have those two being point. I was running behind the guys who are tackling everybody, who made it easier and more fun."
"It made such a difference to me to have Jim Hightower and Jim Nichols (Minnesota Secretary of Agriculture) out front, articulating these issues so beautifully and showing their vision was possible and starting these different programs. In North Dakota, my campaign, I had a long list of campaign commitments, things that I was going to do if elected. I nicked quite a few ideas from those two. I had some of my own and some were legacies from my grandfather and my father, the Nonpartisan League and Farm Holiday Association. But it was really helpful to me to have those two being point. I was running behind the guys who are tackling everybody, who made it easier and more fun."
Sarah Vogel was elected North Dakota Commissioner of Agriculture while Jim Hightower was Texas Commission of Agriculture. Previously, she was the lawyer who won a landmark case, Coleman v Block, that Coleman v. Block case, which stopped unconstitutional illegal farm foreclosures nationwide in '83 – '85. Sarah's recently published book, "The Farmers' Lawyer" , details how Vogel, a single mother and penniless lawyer, sued the USDA. She won a class action suit that saved a quarter of a million family farms.
---
Ellen Widess
"One of the provisions they (the Trump-era EPA) wanted to get rid of was the farmworkers' right to have their doctors, or any other advocate, a lawyer, priest, worker center, anybody, union, get access to their pesticide safety sheets to know what they were exposed to, what the risks were and to be able to go after the company and get proper medical treatment and diagnosis. The industry was saying, 'We don't need it.' I got this precise section of Texas law which dated back to Hightower's administration to that very, very hard-fought law, and I said, 'You won't believe it but Texas, deep red, has the exact language we're fighting for. If Texas could have this law, then everybody should."' Tom Udall said, 'I'll take that,' and he went to the chemical industry, and he said, 'See, Texas is living with it, and it hasn't ended agriculture in Texas."
Ellen Widess served as head of Pesticide Enforcement for the Texas Department of Agriculture. She implemented the newly-passed Right-to-Know law and oversaw the development of Crop Sheets, so that people would know if they were in West Texas or in the Rio Grande Valley, etc., this is the crop you're working with, and these are the likely pesticides used in order of their toxicity. They were designed to be useful for the farm workers and their advocates, but also for doctors treating them, for environmental groups to know what was being used in the area and for family farmers, whose own kids, and family members were applying pesticides. She enlisted support from Hightower to build a whole Right-to-Know program and then recruited top environmental students from around the country to do trainings of farmers, farm workers, and advocates on the new Right-to-Know law. Ellen went on to work for the Rosenberg Foundation and serves on the board of Farmworker Justice.
---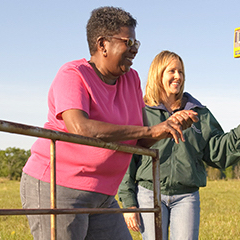 Cather Woods
"Jim Hightower was one of the best things for Texas in my experience, in my lifetime, and I'm 78 years old. So, I started working with farmers during that era. He was really nice. He worked hard to make sure that he made it better for blacks. By making sure that you knew what was there, by reaching out to the various committees, by bringing in people of color into his organizations. Because yourself, if you see somebody look like you, then you will trust the head more than you would if nobody there look like you. That was one thing he was famous for, was inclusion."
Cather Woods was one of the early leaders in recruiting black farmers to join the Landowners Association of Texas and attend the Black Farmer Conferences. She understood that black farmers needed to organize in order to get the information they needed on the various programs offered through the U.S. Department of Agriculture, and to ensure that their requests weren't ignored. She worked tirelessly to overcome the distrust many black farmers had about registering for government programs because they feared someone would take their land. Cather lives on her family farm, where she raises trees, cattle and hay.
---