PHIT Blog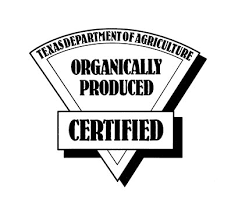 Texas Organic Label part 3
Hightower, in his crusade to save the family farmer, focused on efforts to market higher value-added food products in niche markets, markets that wouldn't interest the big commodity farmers and the big agribusinesses. Organic vegetables, organic grains, and organic meats were seen as one of those efforts. Growing food organically also just happens to aid the reduction of exposure to pesticides, and increases food safety.
Susan Kaderka, who worked in the TDA Consumer Services department, had initially been interested in pesticide issues. "But there was a different department doing pesticide regulation, an office that I was not recruited into."
But, when PHIT interviewed Kaderka in 2019, she emphasized that Organics and Food Safety were joined together. "The issue of food safety and consumer safety from that standpoint was an animating force behind a lot of the work we did. I have been looking through my files and just seeing all of the actions that we were taking around food safety. The organic food certification standards was one major initiative that was a kind of forward thinking. But how did you apply it to this market, essentially?"
And that was her role at Texas Department of Agriculture.
"I was instrumental with other folks in developing organic food certification standards for Texas and it was unusual in it being a kind of state certification program that was a marketing program. It was run through our marketing department. It was not a regulatory program, but it did involve inspections, and it involved a lot of things that folks that were working for me at the time were doing. We had egg inspections and weights and measures kind of inspections. We were used to that model in my department."
She hired Dan Kelley to develop some standards. Dan Kelley was instrumental in the development of the Texas Organic Label.
"I started at TDA in February 1987. My title was Policy Analyst; I didn't supervise anybody. I was assigned projects and I did them. One of these was to look into having Texas regulate organic food. Hightower gave us free rein. I met with the main private-sector organizations that certified food as organic. I spent a full day with Tom Harding, the head of the country's biggest organic farmers' group, and his entire board. I met with Tom's Canadian counterpart. Susan and I visited the headquarters of CCOF, California Certified Organic Farmers. We drove around to several organic farms and spoke with the growers. We met Danny Duncan on his farm in Lamont, California, near Bakersfield. His company, Cal-Organic, was a cutting-edge organic operation. We walked his fields, looked at his methods, interviewed his organic consultant."
"This background work showed that private-sector groups already had fairly consistent, basic rules for what could or could not be labeled organic. What was lacking was any kind of independent legal guarantee to the public and to marketers that the label meant something."
"I organized a task force of Texans to review our findings and recommend next steps. We had three working groups—one for producers, one for processors, and one for marketers and retailers. Nobody else was doing this at the time. Of course, individual Texas companies like Arrowhead Mills in Hereford, Deaf Smith County, had been national leaders in the organics market for a long time."
The task force was a businesslike, serious group. We didn't waste much time. Dennis Holbrook, who ran South Texas Organics, headed the producers' working group. Boyd Foster, the CEO of Arrowhead Mills, headed the processors' group."
Dear Readers…PHIT will focus on Dennis Holbrook in our next blog.