PHIT Blog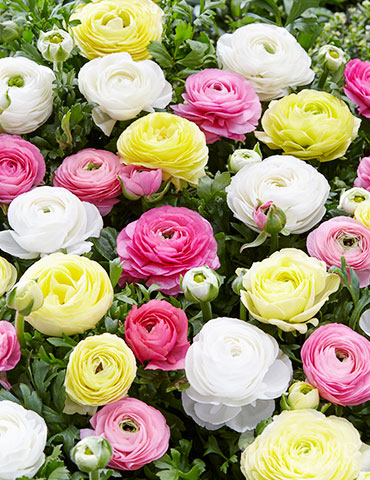 How Hope Blooms: A Story of Rabbi Nancy Epstein 
by Blake Herrera
Imagine this: It's Valentine's Day. You walk into any supermarket in the state of Texas (be it H-E-B, Whole Foods, or Kroger) looking for a bouquet to give to your special someone. But wait — there is no cut flowers section! Valentine's Day is a wash.
If you have ever bought a bunch of flowers at a Texas supermarket for a Valentine's Day accompaniment to that box of assorted chocolates or even smelled the sweet scent of (Texas-grown) fresh flowers on your way to buy a loaf of bread, you can thank Jim Hightower and the incredible people who worked at the Texas Department of Agriculture — among them Nancy Epstein, the Director of Special Programs who oversaw the Texas-Israel Exchange which played a pivotal role in bringing cut flower production to Texas. Epstein, who served under then-Commissioner Jim Hightower from 1987 to 1991, helped small Texas farmers, like those who grew your flowers, thrive.
The election of Jim Hightower as Commissioner of the Texas Department of Agriculture (TDA) in 1982 gave Texans on family farms newfound hope and the opportunity to flourish. I spoke with Epstein earlier this month to learn about her background, her experience promoting cut flower development for family farming in Texas, and the work she has done since.
TDA during the Jim Hightower Era (1983─1991) is best characterized as revolutionary for revitalizing family farms in Texas. Hightower's TDA introduced Integrated Pest Management, the first organic label in the U.S., and the Right to Know before the ideas of pesticide regulation, organic farming, and farmworker protection were popular. Despite the legacy of TDA in that era being visible in the daily lives of Texans, its efforts are largely unknown.
In the 1980s and early '90s, the TDA staff involved in the Texas-Israel Exchange (TIE) — Susan DeMarco, Sara Ehrman, Mary Sanger, Jack Stallings, John Vlcek, and Nancy Epstein, to name some — sought not only to help family farmers achieve economic prosperity, but also to create a vision for future generations. While all individuals at TDA during this time deserve recognition, in honor of Women's History Month, I interviewed Nancy Epstein, the woman who helped contribute to giving small Texas farmers hope and a foundation for success.
When she moved to Texas in 1982, Nancy Epstein already had a track record of community organizing. After earning her Master of Public Health degree at the University of North Carolina – Chapel Hill in 1980, she worked on the North Carolina Agricultural Marketing Project that helped farmers who wanted to diversify away from tobacco toward vegetables and to get into farmer's markets. She then became involved with issues of hunger and nutrition, helping develop the first national Food Safety Coalition with the Community Nutrition Institute in Washington, D.C.
In 1982, Epstein moved to Austin, Texas. She began working at the Seton Medical Center Good Health School, where she coordinated a community-based health education program that the American Hospital Association recognized as a national model. From 1983 to 1985, Epstein served as Executive Director of the Texas Senate Interim Committee on Hunger and Nutrition. In 1985, she was appointed as Director of the Indigent Health Care Legislative Working Group. During her two years there, she oversaw the implementation of five statewide indigent health care programs that were models for subsequent federal laws enacted by Congress. With a background in community-organizing and community empowerment, she was prepared to contribute to the shared vision of the Texas Department of Agriculture (TDA) under Hightower.
Following Hightower's reelection in 1986, Epstein became the TDA Director of Special Programs. The primary special program under her purview was the Texas Israel Exchange (TIE), which was established with the signing of a 1985 memorandum of agreement by Hightower and Israeli Deputy Minister of Agriculture Avraham Katz-Oz.
The program promoted mutual aid and cooperation between Israel and Texas to help small farmers in Texas learn from the success of those in Israel who had overcome the dusty soil from a semi-arid climate. It also promoted the exchange of agricultural technology and equipment, farming methods, seed varieties (e.g., the Israeli Galia melon), and specialty crops, offering Texas family farms opportunities for new ways to seek economic prosperity. These opportunities were critical at a time when large producers crushed even the thought of competition from small farms in growing crops that required vast amounts of land, such as cotton, corn, and cattle. With the TIE, Epstein and the TDA made history, as TIE was the first formal agreement between any U.S. state and the nation of Israel. The TDA's shared vision that began after the 1982 election was put into practice with TIE, as evidenced by the TIE Blueprint Demonstration Farm in Laredo, Texas.
In 1987, TIE developed the Blueprint Demonstration Farm on the campus of Laredo Junior College. Epstein and others involved with TIE, TDA, Laredo Junior College, and the Israeli Ministry of Agriculture used the Blueprint Farm to demonstrate how small family farms could prosper by growing high value crops, such as cut flowers and specialty vegetables, using new methods of agriculture production and water conservation and marketing together (like a moshav — a kind of cooperative agricultural community in Judaism) to reduce resource costs and promote sustainability. The TIE Farm demonstrated larger scale production of old and new varieties of flowers that were suitable to grow in the South Texas climate, including Texas bluebells, irises, gladioli, calla lilies, ranunculus, and sea lavenders. These varieties have a short shelf life, so locally grown means shorter transportation times and lower costs.
During our conversation, Epstein reflected on a 1989 Valentine's Day press conference she helped plan which allowed Texans—including state and local elected officials like former Congressman Albert Bustamante of San Antonio, media outlets, and even officials from Mexico to tour the TIE Farm. She described working with Laredo florists who used the farm's cut flowers to produce beautiful floral arrangements. This celebratory event served as a statement to Texans: in Epstein's words, "Look what you can do locally!"
Epstein's fresh enthusiasm in sharing her stories with me some thirty years later revealed the passion she brought to TDA, TIE, and her community organizing work. Her commitments to equity, improving the well-being of everyone, and the belief in a better future for all have the power to inspire.
In 1991, Hightower lost his second reelection campaign and Epstein said farewell to TDA and TIE. She became Executive Director of the Disability Policy Consortium (1991─1998), where she lobbied at the Texas State Capitol for a group of 21 statewide disability advocacy organizations.
Although she wishes Hightower's TDA could have continued its work, its impact was still felt around the world — literally. When Epstein left, 21 states had followed Texas' example and had their own memoranda of agreement with Israel. We still see the results of her efforts at TDA when we admire the cut flowers for sale at supermarkets and farmer's markets across Texas.
Today, Rabbi Nancy Epstein, as she has been known since her ordination in 2006, continues to employ the same passion that drove her previous work. She is an award-winning professor in the Dornsife School of Public Health at Drexel University in Philadelphia, Pennsylvania. She is also a contributing author to the first textbook on spirituality and religion in public health, Why Spirituality and Religion Matter for Public Health. Clearly, Rabbi Epstein has been at the vanguard of every field in which she has worked.
Asked how she continues to act on the passion that drove her work in the 1980s, Epstein said, "I am still so excited and enlivened by the gift and the opportunity to contribute, to create conditions that allow all life to thrive." To her, that includes "animal life, vegetable life, human life, all forms of life." Her "life force," as she put it, "is still about positive social change, justice, equity, love," and "thriving for all of life."