PHIT Blog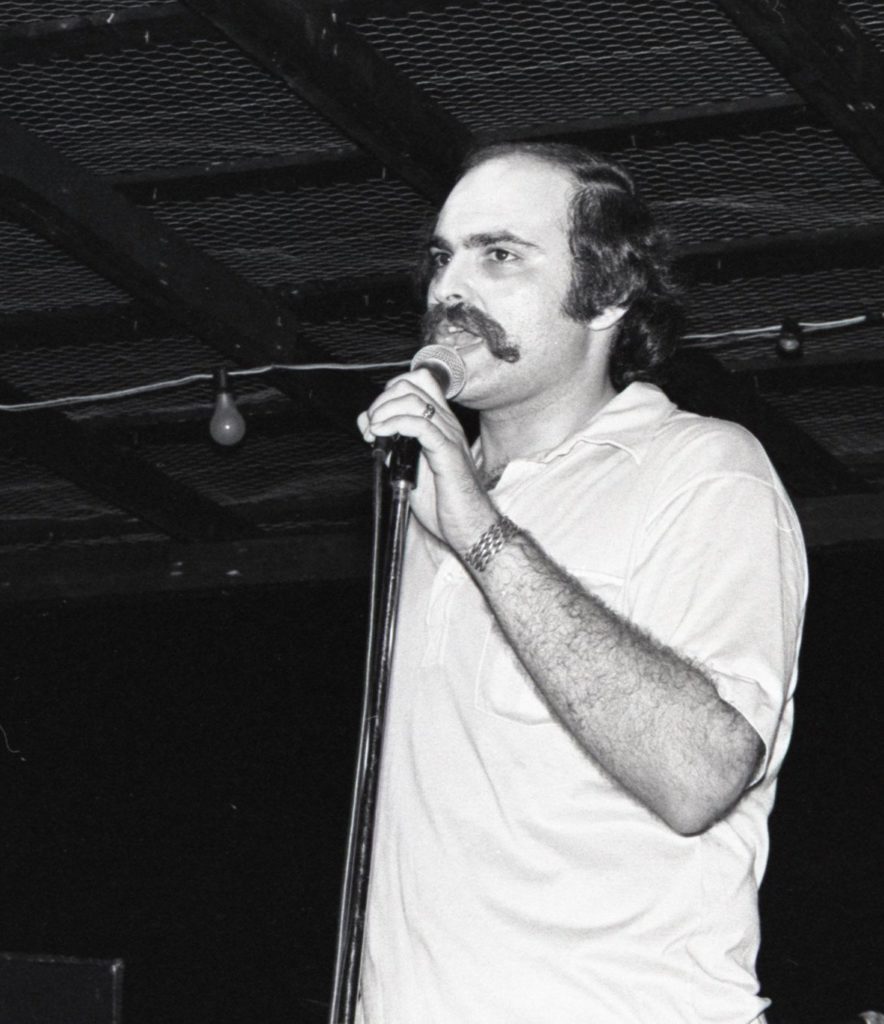 The Jeff Friedman Story: A First Glance
By Sarah Pike
Today, Austin faces a myriad of problems including rampant water issues, gentrification, and overcrowding; and like the population, these issues are only growing. However, in an alternative world, Austin might have been a different city. It might have been a city that saw its imminent future as a booming metropolis, and instead of ignoring it's looming fate, took appropriate steps to prepare. This was the Austin future that former mayor Jeff Friedman envisioned and attempted to ensure for future generations of Austinites.
Often described as Austin's "hippie mayor," Friedman's first foray into politics was in 1971 when he became the youngest person elected to Austin City Council at the age of 26. With his anti-war and pro-people stances, as well as his biting wit and bushy mustache, Friedman certainly deserved his hippie moniker. His first election victory was attributed to his successful mobilization of a coalition comprised of young adults and minority groups. The voting age was officially lowered to 18 shortly before the 1971 election, and as a fresh graduate of the University of Texas's law school with leftist politics, Friedman was popular with the college-aged crowd. He also had the support of the Austin Police Association and the Austin Firefighters Association, distinguishing him from the other democratic candidates.
In every election, Friedman campaigned on a platform that emphasized transparent government and people-centric policies. According to documents from the Austin History Center, he was the "only candidate to file a report listing all sources of income" during the 1973 election. The former mayor's tendency to live by his principles was a refreshing trait in a politician and likely contributed to his popularity. Friedman's policies and his election wins helped solidify Austin as the liberal hub of Texas, delivering what many consider to be the fatal blow to the long held conservative stronghold. Following the surprising results of the election, the new mayor joyously announced that "the people of Austin have taken the city"!
As mayor, Friedman had a unique council. The Texas Observer wrote that "the new Austin city council looks like an affirmative action program gone berserk". Another article calls the council "Friedman's ragtag alliance". In one speech, Friedman even described himself as "Austin's young hippie mayor. The one who looks like Meathead and who replaced Austin's Archie Bunker." From the years 1975 to 1977 Austin's government was headed by a 30-year-old mayor and had a council containing "a black man, a brown man, a blind white millionaire, and three women". The "brown man" refers to the first ever Latino elected to the city council, John Trevino. The remaining members were Jimmy Snell, Betty Himmelblau, Margaret Hoffman, Emma Lou Linn, and Lowell Lebermann. The progressive group represented a turn in Austin politics for the better. Of the capital city, Friedman said, "Austin is one of the three most tolerant cities in this country, in the sense that we accept people at face value and only give them a harsh look when they've proven not worthy. Everyone is given an opportunity… Hell, I'm living proof."
Not only was Friedman Austin's "hippie mayor" and youngest mayor, he was also the first Jewish mayor of Austin. Friedman's Jewishness undoubtedly influenced his policies and ideology. Justice (Tzedek), repairing the world (Tikkun Olam), charity (Tzedakah), and loving kindness (Chesed) are key principles in the Jewish faith, principles that Friedman exemplified during his terms as both council member and mayor. Particularly, his work to increase funding for community programs, his work with senior citizens, and his work with first responders illustrate his commitment to Jewish morals. To this day, Friedman remains one of only two Jewish mayors of Austin. The second is the current mayor, Steve Adler. There has never been a female Jewish mayor of Austin, a fact that would surely ruffle the former mayor.
Unfortunately, Jeff Friedman passed away in 2007 at the age of 62. He is survived by his wife, Carole, and his two sons, Adam and Jordan, as well as by his lasting impact on the city of Austin. He remains the second youngest person ever elected to the City Council and holds his "hippie mayor" title firmly through his appearance on lists such as Three Cords and the Truth's "Culture Contributors" and Austin Monthly's "Law and Disorder: Headline Grabbing City Leaders". Although he was only mayor for one term, Friedman proved himself to be exactly what Austin needed, and it's a shame that he left office so soon.
Reference Page
"Austin City Council Election 1975." The Austin Bulldog, https://theaustinbulldog.org/austin-city-council-election-1975/.
Fluitt, Mike. [Mayor Jeff Friedman on a boat], photograph, 197X; (https://texashistory.unt.edu/ark:/67531/metapth124310/m1/1/:
accessed April 22, 2022), University of North Texas Libraries, The Portal to Texas History, https://texashistory.unt.edu; crediting Austin History Center, Austin Public Library.
Hix, Megan. "Law and Disorder." Austin Monthly Magazine, Open Sky Media, 31 Aug. 2015, https://www.austinmonthly.com/law-and-disorder/.
"Jeffrey Mark Friedman Obituary ." Legacy.com, Austin American Statesman, 9 June 2007, https://www.legacy.com/us/obituaries/statesman/name/jeffrey-friedman-obituary?id=26267558.
Lenoir, Nancy. [Mayor Friedman speaking into a microphone], photograph, 197X.
Texas Archival Resources Online, Austin History Center, https://txarchives.org/aushc/finding_aids/00558.xml.